Tempramed Blog
Let's not kid ourselves; it is not easy to fit fitness and healthy eating in during the Holiday Season.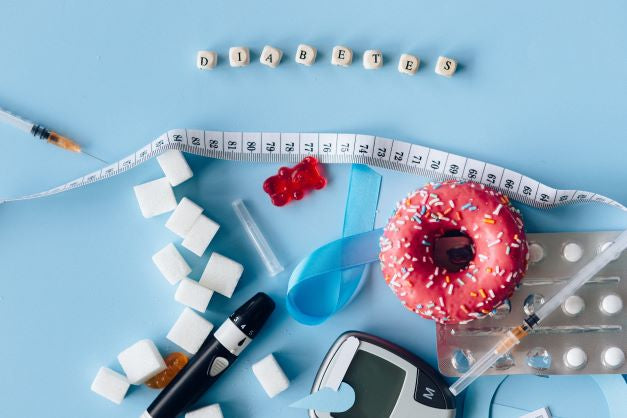 Maybe we can help with the following tips:
Exercise
Comes in many forms, and does not just have to occur in a gym.  Running, walking the dog, and even house cleaning counts as exercise.  In the warm summer months many people enjoy gardening.  For those of you who have even worked in your garden, you know how much energy you expend pulling weeds and planting flowers!   If you live in a "colder" climate, no worries!  You can enjoy snow shoeing , skiing, or even making snowmen with the little ones.  For those of you that know me, I advocate "playing" as a great way to make memories and sneak in the exercise. (And no, I don't mean video games)   It is important to get exercise in the format that best suits you.
Volunteer for clean up whenever you can.  Yes, you will be the Holiday Hero, and not remain on the couch after eating .  It may be hard to take those first few steps; but after you start moving, you will feel better and your food will digest better as well.
Continue your mall walking even when you finish your shopping.  Walk from one end of the mall to the other; and park your car farther away than usual if you can.  Generally those close up spots are areas of higher traffic, so you may protect your car from unintentional dents.
Children are often a part of our Holiday Celebrations; and they love to play!  Use this as an opportunity to make fabulous memories by "playing" with the little ones; building snowmen, sledding, or even playing hide and seek.  These memories made will last for years to come. Adults love to play as well, believe it or not.  Have a snowman building contest with family teams.  Everyone will love it!!
Save binge watching of television series for later on in the evening if you must; long after you are tired out from all the days activities.  You may fall asleep before the episode is over, but that's ok; you can catch the rest tomorrow. 
Eating
Holidays are a time when "mindful eating" is of utmost importance,  Sometimes with all the snacks on a buffet table, it is easy to grab little bits of everything, thinking you are only getting small amounts of food/calories.  Guess what? Calories add up quickly. 
Look for the protein and eat that first!! Eating protein first will fill you up after so that other tempting side dishes like stuffing and mashed potatoes will not look so appealing. 
Come prepared with your own ammunition. I carry protein bars in my purse at all times in case I get to an event where healthy foods are elusive and I need to practice self-control.  I look for a high protein(about 15g) and low sugar options (Under 5g  total sugars). 
Drink water as a great beverage option. Water will keep you well hydrated, especially if you are having some alcoholic beverages at a party.  Water will also help curb hunger to some degree. 
Have a competition. Yes, you heard it right!! Heathy competition at holiday parties/meals promotes added excitement. We have a healthiest dessert competition —where everyone brings a desert they create with healthy ingredients.  We all vote on a favorite and the winner gets a reward or gift of some type.  It makes for laughter and fun, and for the most part we can all indulge a bit in something tasty and healthy.  Someone brought a crustless pie  to one of our office party made of yogurt and berries that was fabulous !!
We hope these helpful tips have inspired you to get healthy.  There is now better reason to stay well than to be able to spend more precious time with those we love.  Send us some of your favorite Holiday Photos of how you Kept it Real during the Holidays!!
Before you start to give in to the temptation, there are some relatively easy ways to try to avoid blood sugar spikes and weight gain during this busy holiday season.  As you prepare your holiday feast, keep these tips in mind.
Try to limit fat
Fat has nine calories per gram, while carbohydrate and protein have only four.  You can reduce fat in recipes by using reduced fat ingredients.  In baked goods, you can lower the fat content by using applesauce in place of oil or shortening in the recipe.  You can use turkey bacon or sausage, and avoid red meats where possible.
Reduce the sugar
You can use many of the lower calorie artificial sweeteners in recipes.  Some are not stable when they are heated, so refer to the company's website for helpful tips.  There are wonderful juice products available now with half of the sugar of traditional juices.  Fruit juice can also be used in recipes as a sweetener. 
Use Flavor Enhancers 
When you cut back the fat in a recipe, you sometimes lose a bit of flavor.  You can boost the flavor by using more intense ingredients, flavorings, and seasonings.  For example, instead of using cheddar cheese try a zestier cheese such as pepper jack.  Use extracts or zests of citrus fruits.  Try newer herbs and spices that you never tried before.
Don't forget that at TempraMed we are here to protect you and your insulin from damaging temperatures and to keep you safe.
Ready to Find Your Freedom?