Tempramed Blog
Back to school!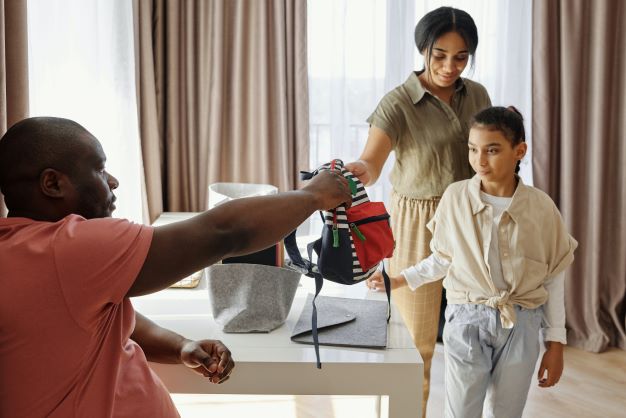 Is it really that time already?  It seems like the summer has flown by.  With your list of school supplies at the ready, have you thought about how your child will store insulin?   Insulin pens are super convenient for sure; and very easy to carry in a pocket or purse-whether you are a student or a teacher.  The real question remains-will the insulin stay safe and most importantly, effective when it sits in a pocket or backpack all day? 
For the most part, insulin likes to remain at temperatures between 68 and 86-degrees F -depending on if the insulin is opened or unopened.  (Check the instructions in the labeling of your insulin to be sure of the guidelines).  Until recently, manufacturers of insulin have recommended keeping opened or "in use" insulin products at room temperature. Injecting cold insulin can be more painful and potentially have more air bubbles, injecting insulin that has been kept in hot extreme temperatures can cause the insulin to spoil or degrade.    
In 2016, many of Novo Nordisk's insulin product labeling for disposable pens -that said "Do not refrigerate opened or in-use insulin products" was changed.  Instead, the labeling allows for refrigerating in-use insulin as well.  The manufacturer does add that if you choose to store all insulin in the refrigerator, you let it get to room temperature before injecting. Other brands of insulin still say leave the pens at room temperature-not to exceed 86 degrees F.   The reason that manufacturers consistently look at storage of insulin as a huge factor is that improper storage of insulin can lead to damaged insulin, which can then lead to erratic and often dangerous blood sugar fluctuations. 
Pens with built in software such as the InPen®, for example say:  "When an Insulin cartridge is installed in your InPen®, always store your InPen® at room temperature." 
At TempraMed, your safety is our main concern, which is why the VIVI Cap was created.   We know that patients with diabetes make as many as 180 extra decisions a day -ranging from how much insulin to use, to when to exercise, and what or what not to eat.  We don't want you to worry about how to keep your insulin from temperature extremes, whether you store it in your school bag, desk, or locker.  The VIVI Cap is portable, easy to use, doesn't require even a battery, and will keep your insulin safe, and most of all effective.
Playing out in the school yard? No problem!
Electricity goes out-and air conditioner is not working? No problem!
Forgot your insulin in your locker? No problem!
Add the VIVI Cap to your back-to-school essentials and leave the insulin temperature control to us!!
Get back to school safely and remember that at TempraMed we are here to protect you and your insulin from damaging temperatures and to keep you safe.
Ready to Find Your Freedom?