Articles
Review of TempraMed VIVI Cap 1: Reusable Insulin Cooler Cap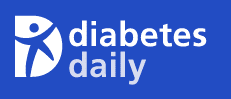 Published in Diabetes Daily Written By Allison Caggia 
The TempraMed VIVI Cap 1 is a reusable insulin cap cooler that promises to keep your insulin safe in extreme weather – protecting it from both hot and cold. Your insulin won't overheat, and it won't freeze. This is a great tool for the hot summer months or the dead of the winter. Wouldn't you like to stop worrying about your insulin and just live in the moment?
What Does It Do?
This device offers supercharged insulation for your insulin pen.
The VIVI Cap 1 is scientifically proven to keep your insulin at room temperature, which allows you to spend time in extreme weather conditions without worrying about your insulin going bad. With a built-in temperature sensor and a temperature indicator, you can rest assured that your insulin will stay cool and safe.
VIVI Cap 1 is a simple solution that is easy to use and requires no maintenance. Just discard the cap that comes with your regular insulin pen, and slide the pen into the VIVI Cap 1. It will click into place, and you're ready to take it along as you would normally. It doesn't require any re-charging, no water, no ice – you're good to go! When you're done with your pen, just slide a new one into the cap.
How Can I Get VIVI Cap 1 and How Much Does it Cost?
You can purchase TempaMed's VIVI Insulin Cap Cooler directly off their website. You can also make use of your FSA/HSA when purchasing this product.
VIVI Cap 1 costs $95 dollars and comes with a 30-day money-back guarantee if you are not pleased. It also comes with a 3-year warranty.
The company graciously offered our readers a 15% off each purchase discount code: DDAILY
The VIVI cap is compatible with many different insulin pens:
Pre-Filled Pens
FlexPen
NovoLog | NovoLog Mix | Levemir | Victoza |  NovoRapid | Insulin Aspart | Novolin R
FlexTouch
NovoLog |  NovoRapid | Tresiba (Degludec)  | Fiasp | Levemir U-100 & U-200 | Saxenda | Ryzodeg | Xultophy | Ozempic
KwikPen
Humalog | Humalog U-100 & U-200 | Humalog Jr | Humalog Mix |  Basaglar | Humulin Mix | Humulin | Humalog R U-500 | Lyumjev U-100 & U-200 | Insulin Lispro U-100
Solostar
Apidra | Lantus | Admelog | Soliqua
Refillable Pens
Eli Lilly
Luxura | Luxura HD | Ergo II | Savvio
Novo Nordisk
NovoPen 4 | NovoPen 5 | NovoPen Echo
Sanofi
ClickSTAR
Medtronic / Companion Medical
InPen
My Review
I think VIVI Cap 1 is a great product for anyone using pens for multiple daily injections. I've tried other insulin insulation products, but most require ice packs, water, batteries, or cords, all minor annoyances that I'd strongly prefer to do without. This product is extremely lightweight and can easily fit into a small purse or pocket, no problem. It was easy to set up and didn't add any fuss.
Sometimes my blood sugar is erratic, and when I troubleshoot I realize that my insulin has lost effectiveness due to extreme temperature exposure. This product can help avoid that issue and save you money and a headache as well! I highly recommend giving this product a try!
Ready to Find Your Freedom?